believe in yourself. trust your own fire.
discover the art of small steps and witness your own power.
The workshop 'transformation & fire"' is for you:
if you are looking for your unique treasure, if you want to  dig it up and show it to the world with pride and excitement.  
I support you in burning your paralyzing self-doubt and fears and in anchoring your courage, strength and inner abundance in a tangible evidence. Together we'll spark the fire of your clarity, your very own power and truth so you can trust yourself and your inner voice again and design your life deliberately in alignment with your values.
the workshop is right for you, if you…
Feel a deep longing for being free again, for that blazing excitement and sustaining flame of your very own power which is buried deep down in the mud of your own self-doubt

Have enough of being stuck but you cannot free yourself from the straightjacket of your fears

Do feel your strength deep down but you cannot find the key on your own to finally set it free

Just need the permission to finally turn the key, to stand by yourself, your dreams and your truth

Want to have a tangible proof that you can create precious things and cause profound changes for your own life

Want to get a new perspective on the treasures of your gains and your pains to be able to effectively use them in your day-to-day affairs​.
contents of the workshop:
In the workshop you will fire and experience transformation – and with each step you will gain more of your own strength and power: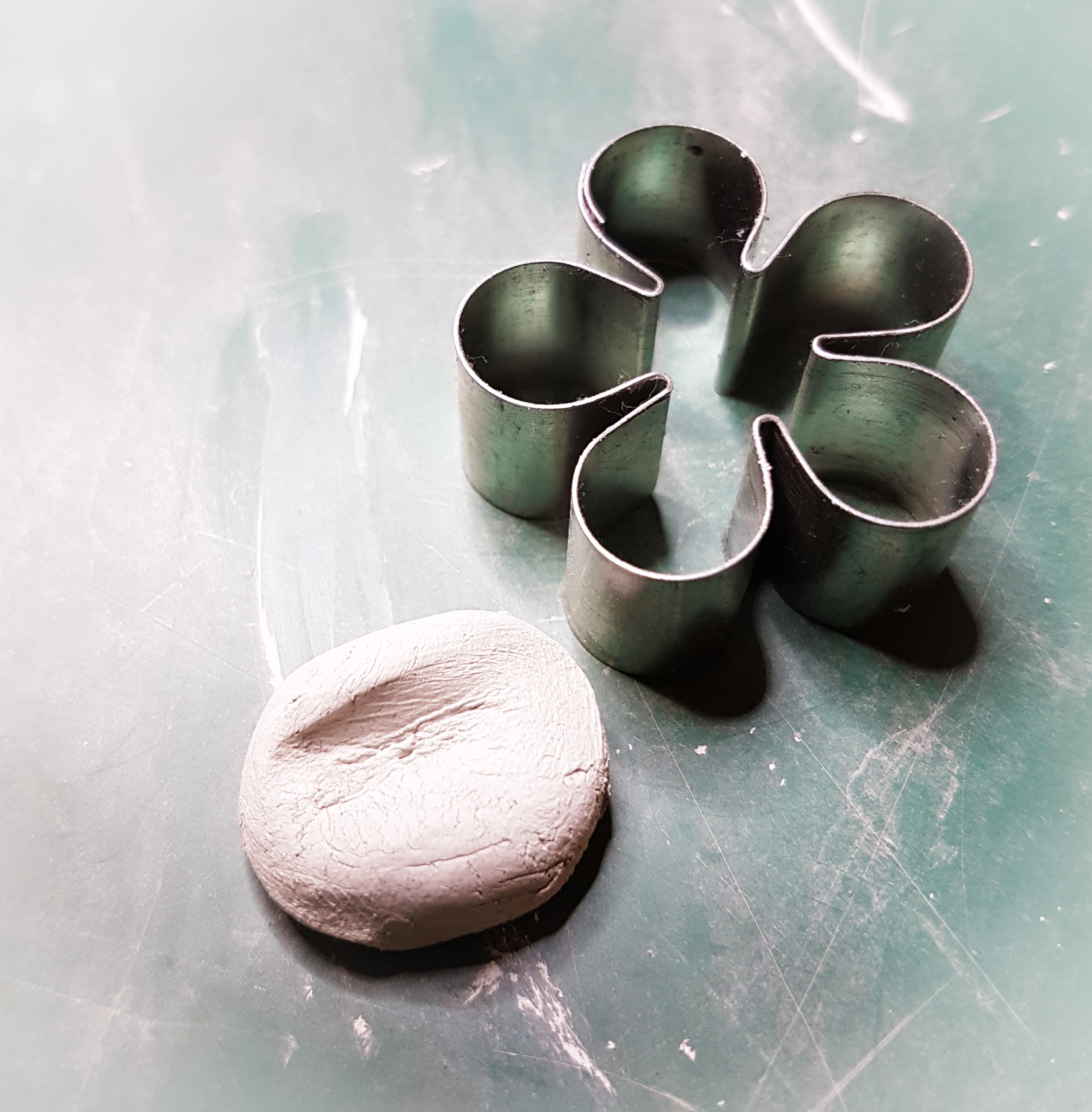 1. Your vision and YOU
During the first part of the workshop you move from this blurred image of non-definite possibilites to more clarity about what you want to have in your live – with the spark of excitement, tingling hope and the wish to finally get started.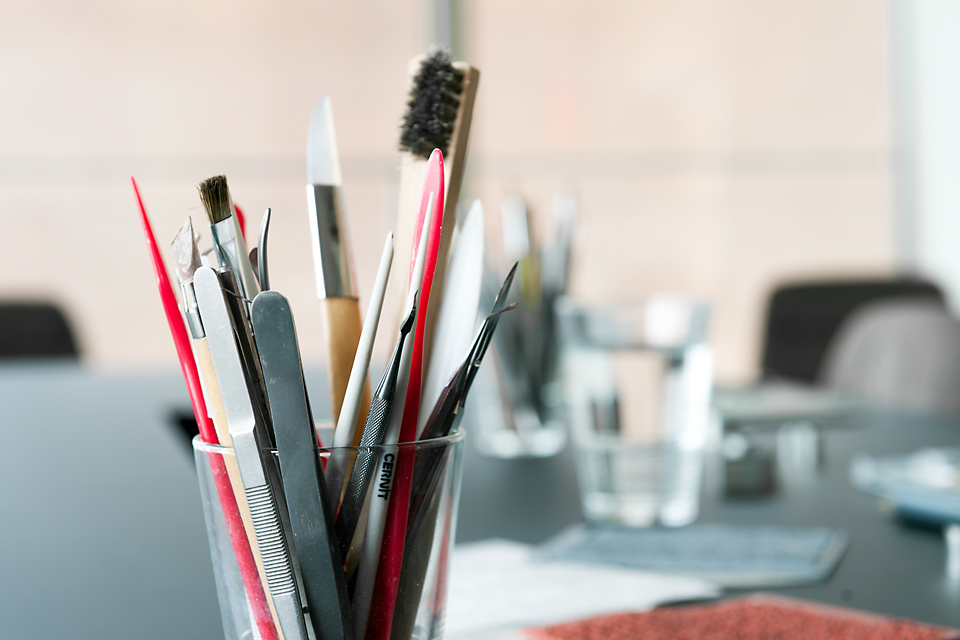 2. roadblocks and helpers
You get a widened perspective on direct and indirect support which is at your fingertips for realizing your vision. Where you felt insecure, helpless and powerless before you will become clear on specific options and strategies you can implement for the steps you want to take.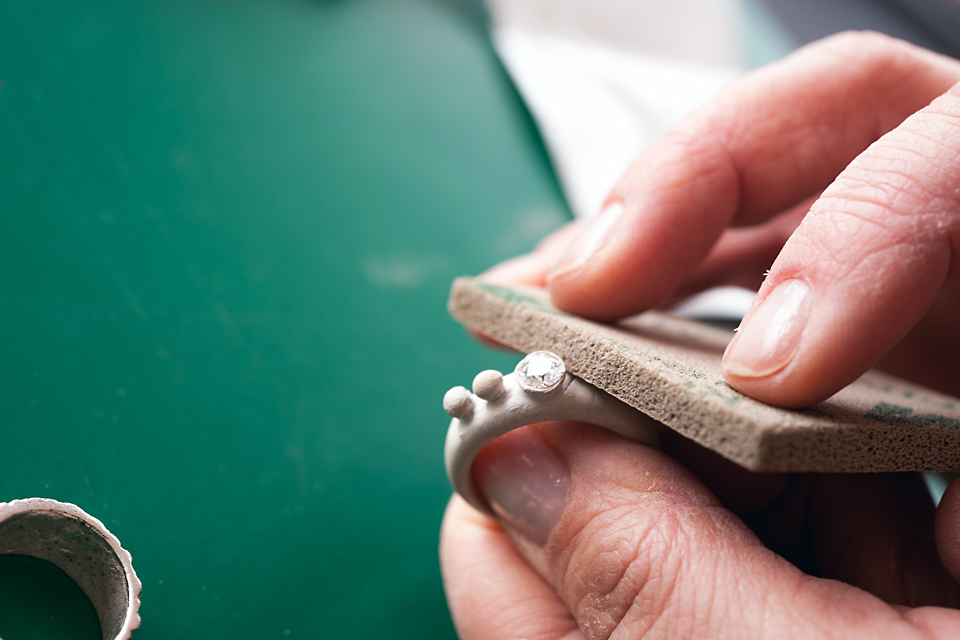 3. the value of dust
We'll work with failures and setbacks, with your attitude towards them and how you can use throwbacks for yourself. Coming from the feeling of insufficiency and deficiencyyou will develop an awarness of your own strength and capabilities even in the eye of seemingly unsolvable problems.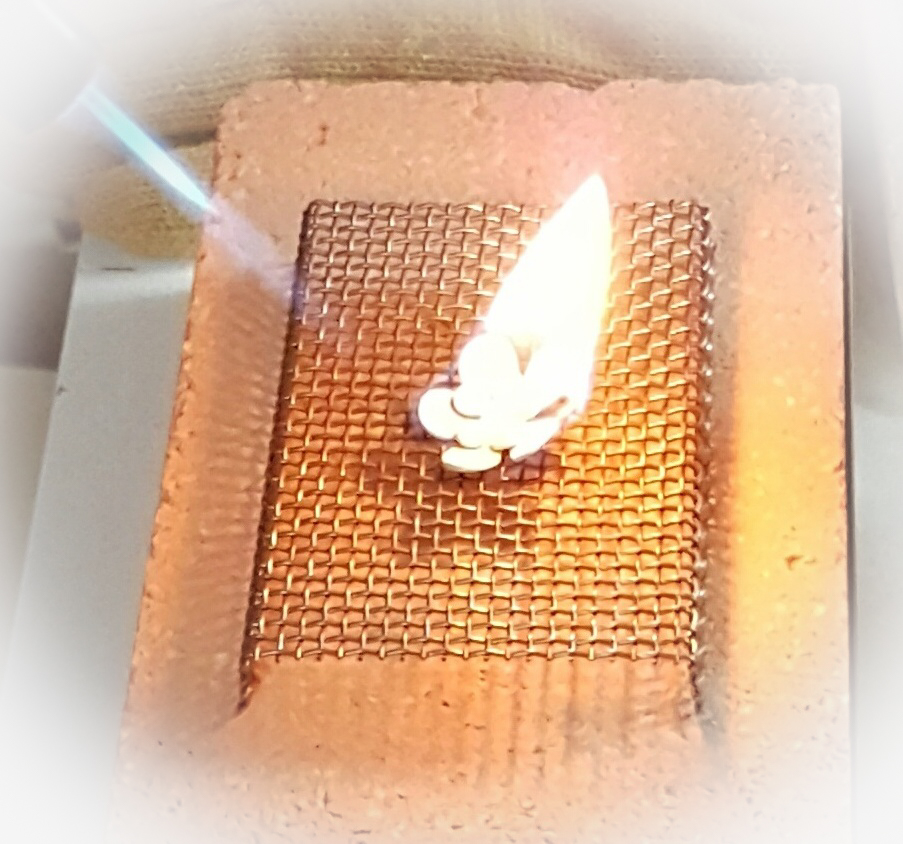 4. transformation through fire
In the most magical part of our work together you will experience what happens
– if you let go of anything you don't need anymore, if you burn it.
– if you hang in there, stay on your game,   don't stop and focus on your life in the here and now. And when loose ends, whishes and hopes become strengths and tangible results through your fire and your energy and your life's treasures become visible.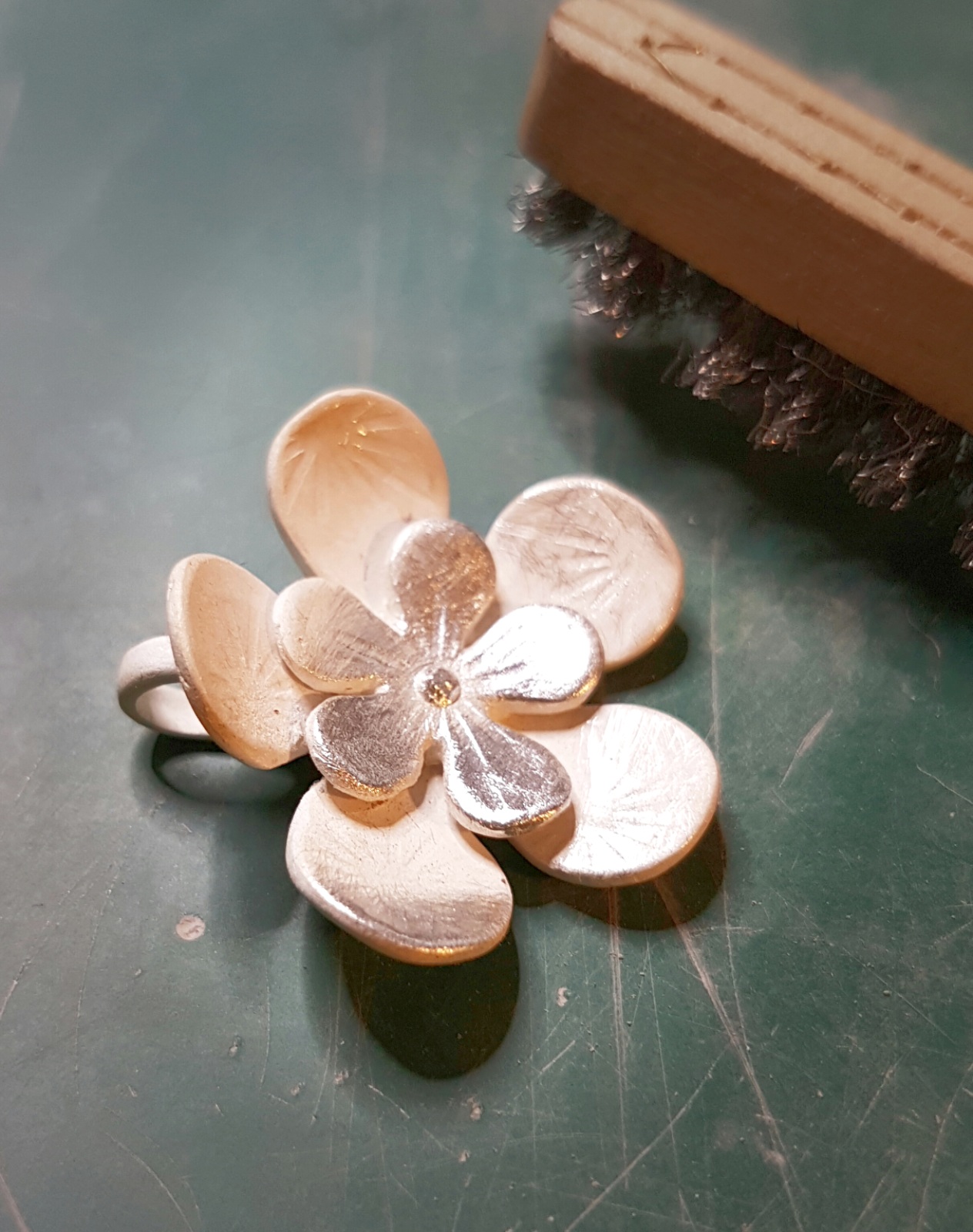 5. phoenix from the ashes
In this part of the workshop it's all about you removing again another layer to see what really counts. It's about accepting and validating your inner shine, your concious creation for yourself so that it becomes visible and usable on the outside.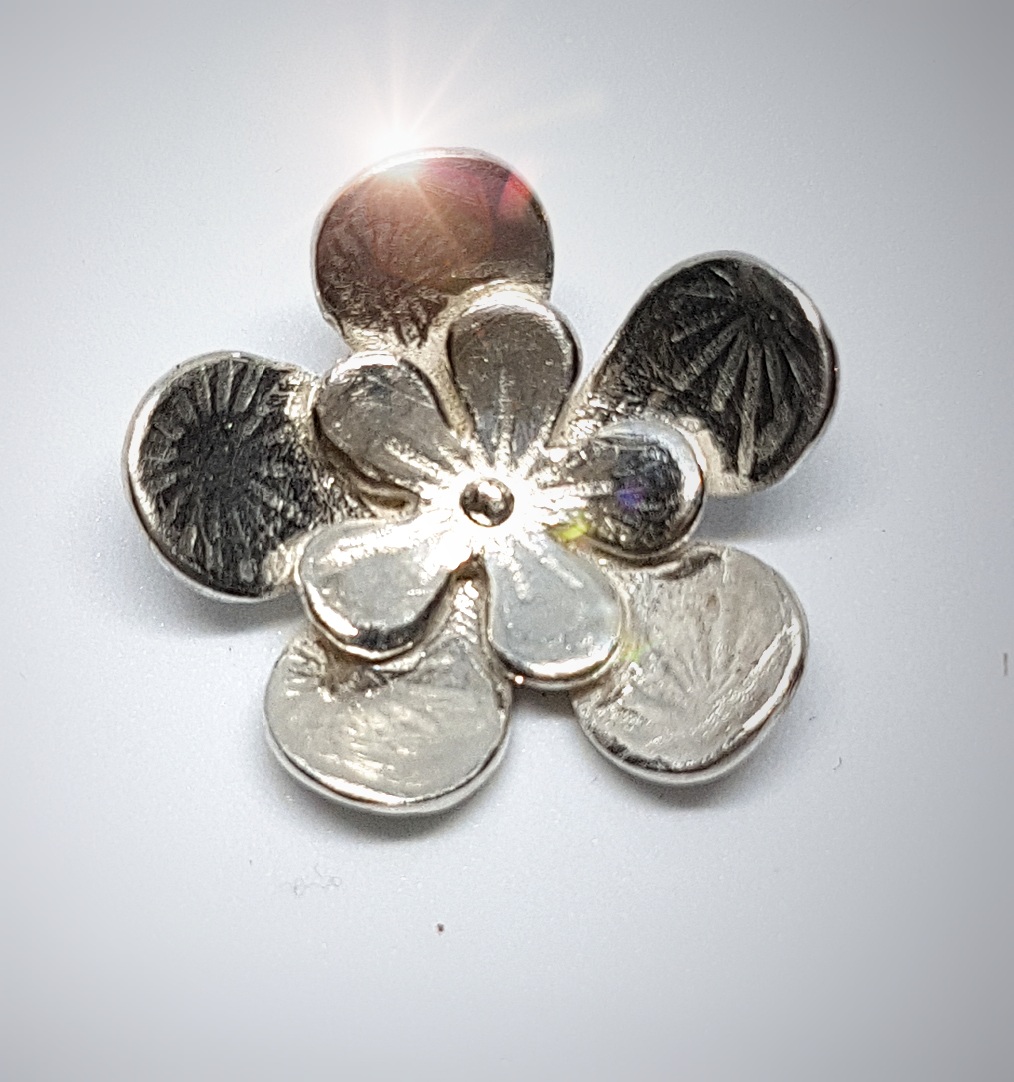 6. completion
Together we'll take a closer look what you've achieved, what you can take with you from this day. We celebrate your transformation and how you can wear your success with pride.
With this precious proof in your hands you'll manage it time and again to put your longings into a specific design, to realize them and to overcome inner and outer thresholds.
In this workshop we'll have hands-on and creative sequences joined together with the inner transformation of your inner world. 
You'll create a symbol of pure silver for yourself and transform a piece of inconspicious clay with simple tools and purifying fire of 800°C into a shiny piece of jewelry according to your desire. At the same time you'll experience deep transformation for yourself which will challenge you and at the same time  empower you to design your own life courageously and self dependent being  powerfully conscious of your own greatness.
Dates for the workshop:
on individual request in mannheim or by arrangement in your location.
as 1-day-group workshop or individual exclusive workshop day
3-Day-Workshop in May 2018:
21.05.-23.05.2018 
Monday 3 p.m. through Wednesday approx 2 p.m.
Costs: 797€ including VAT and material
Location: 
Stiftsgut Keysermühle, Bahnhofstr. 1,  76889 Klingenmünster
http://www.hotel-restaurant-stiftsgut-keysermuehle.de
Costs for accommodation for participants: 264€ all in
(2 overnight stay, 2x dinner, 2x lunch, coffee breaks with cake etc.)
Costs:
1-day-group-workshop:
349€ including VAT and material as well as coffee breaks and lunch per person
 1:1 Exclusive 1-day workshop:
599€ including VAT and material as well as coffee breaks and lunch
Location: Coaching-Werkstatt Gisela Backe, Ettlingerstr. 25, 68239 Mannheim
or based on our individual arrangement in your location.
Dear Gisela, during your workshop I felt satisfaction, fulfillment and enthusiasm deep inside of me. I got very calm, certainly found my center and once again felt: When I fully engage in one thing, then I have something to give to the world too. Especially the process of firing was like a transformation – in it I clearly transformed something again  from the outside to the inside, and the whole thing then became visible in the form of the piece of jewelry. The second thing which I found quite impressive was: first you sit there and you think, "Boa, I can't do that, but I'll try." And then afterwards the feeling after firing the piece of jewelry: "Wow, something amazing came out of it, I can really be proud!" Susanne Mark | Bad Sooden
would you like more about the workshops? send me a message and i'll get back to you.
* Mandatory field and note on data protection:
I need your details (name and e-mail address) in order to address you correctly and to contact you. Your data will be stored and handled for the purpose of processing. Of course, these will be treated confidentially and will not be passed on to third parties. You agree that I may use your contact details. You can find more information in my privacy policy